Baseball Hat - Adjustable
($22.50 ea - USD)
Adjustable baseball hats with the NRR logo embroider on the front.
The adjustment strap is Velcro.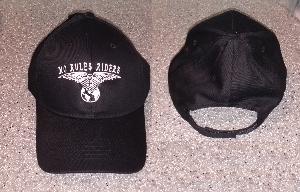 Baseball Hat - Flex Fit
($22.50 ea - USD)
These FLEXFIT hats are stretch to fit. They come in two sizes, S/M and L/XL
They are solid in the back.
They have the NRR logo embroided on the front.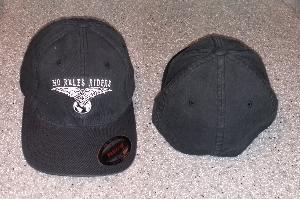 Do-Rag
($10.00 ea - USD)
This is the first ever NRR do-rag.
It has the new and improved small NRR logo on the front.
The tag says its made out of 100% cotton.
* the white print has a blue tint to it for some reason. I don't know why.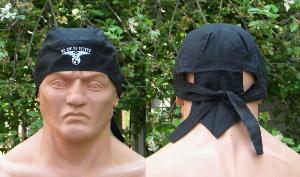 Hat = Dark Blue
($10.00 ea - USD)
Flexfit style hat, this means it's elastic and stretches somewhat, but there are different sizes.
Has an oval NRR patch sewn on the front.
MEDIUM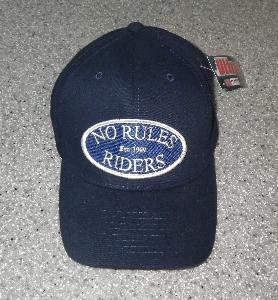 Toboggan Eagle/Globe Logo
($19.00 ea - USD)
Black Toboggan with NRR logo
8.5 inches from top to bottom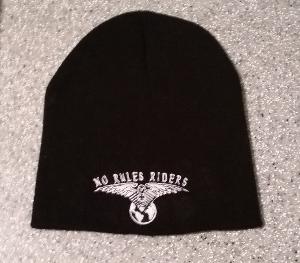 Toboggan NRR
($19.00 ea - USD)
8.5 inches from top to bottom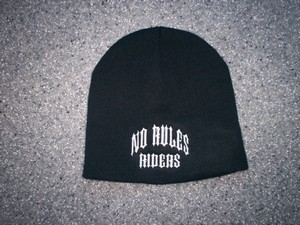 z Hat = red
($10.00 ea - USD)
Flexfit style hat, this means it's elastic and stretches somewhat, but there are different sizes.
Has an oval NRR patch sewn on the front.
LARGE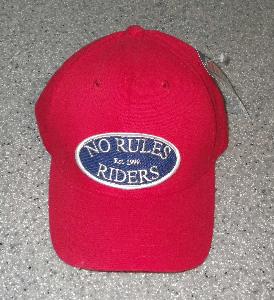 z Hat = tan
($10.00 ea - USD)
Flexfit style hat, this means it's elastic and stretches somewhat, but there are different sizes.
Has an oval NRR patch sewn on the front.
LARGE