20th Anniversary special order
($99,999,999,999,999.00 ea - USD)
No the shirts are NOT $9999999999.99
These shirts are pre-sale only !!!!
LIMITED PRODUCTION
You must pay NOW for these. This is a one-time offer.
December 8th is the deadline. This order will go to production on December 9th.
!!!! You MUST email me with what you just purchased !!!!
nrrhelp@gmail.com

T- Shirts
S and M = $25
( L - 3XL are already for sale on this website under "NEW MERCHANDISE" )
4XL and larger = $27

Long Sleeve
S – XL = $30
2XL and bigger = $32

Hoddies
S – XL = $40
2XL and bigger = $42

DO NOT click on ADD TO CART in this block, do it under the merchandise that you want.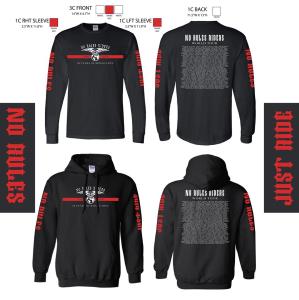 Buy the NRR Founder a beer
($4.00 ea - USD)
If you like the work I'm doing with No Rules Riders, maybe you'd like to buy me a beer!
I would drink one with you if I was sitting beside you at the bar.

What kind of beer? Good pilsner beers are always nice because of the strong hop aroma, especially in the Czech classics, their beers are alway very pale, light yellow with brilliant clarity.

Thank You for supporting No Rules Riders and my beer drinking.
Ride Free,
Mike

(the beer is $4.00 and the tip to the waitress is $1.00)
tip = shippig cost on this order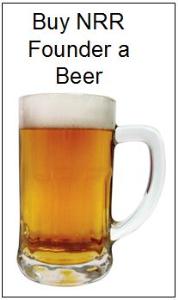 Buy the Web Master a beer
($4.00 ea - USD)
If you like the work the Web Master is doing with No Rules Riders, maybe you'd like to buy him a beer! Its a nice social gesture. He would buy you one if I was sitting beside you at the pub.

Dave favors the Irish Stouts like Murphys and Guiness.
He will raise his glass to you!

Thank You for supporting No Rules Riders and the man behind the scene of NRR.

(the beer is $4.00 and the tip to the waitress is $1.00)
tip = shippig cost on this order