Nothing Runs Like A Chopper
($7.50 ea - USD)
100% Preshrunk Cotton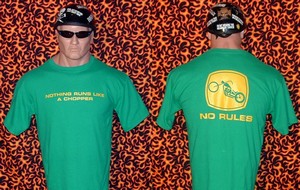 NRR Cross, Orange
($7.50 ea - USD)
100% cotton
Orange shirt with Black ink

This is just like the white shirt with balck ink next to this block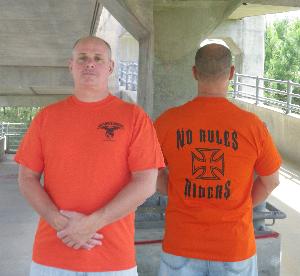 NRR Cross, White
($7.50 ea - USD)
100% Preshrunk Cotton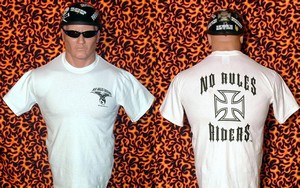 NRR Flame/Cross = Camo Dark
($7.50 ea - USD)
Front = NRR Flame Cross, center chest
Back = NRR Eagle on the globe
Both these prints are in black ink. They are hard to see, they are camouflauge. It is meant to be this way.

Get it - - - - - - Camouflauge shirt that has the NRR logo camouflauged on it.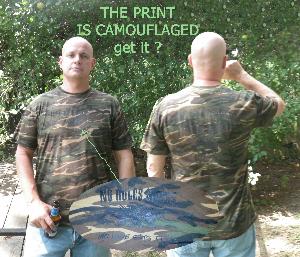 Sweat Shirt, Black
($10.00 ea - USD)
100% pre-shrunk cotton. Good for both men and women.

I photoshopped this picture to change the logo on the back. This sweat shirt has the NRR logo on the back.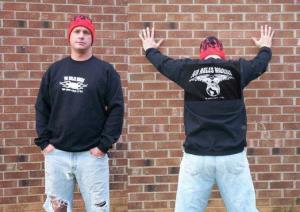 Sweat Shirt, Black, outlined logo
($10.00 ea - USD)
100% pre-shrunk cotton. Good for both men and women.

The back of this sweartshirt has the NRR logo outlined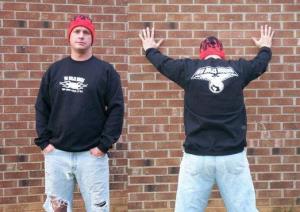 Sweat Shirt, Gray
($10.00 ea - USD)
12 inch flame/cross on center chest, this pic is wrong
But is it a gray sweat shirt