Nothing Runs Like A Chopper
($7.50 ea - USD)
100% Preshrunk Cotton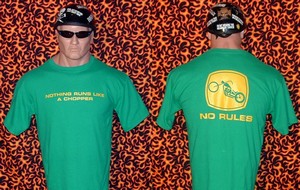 NRR Cross, Orange
($5.00 ea - USD)
100% cotton
Orange shirt with Black ink

This is just like the white shirt with balck ink next to this block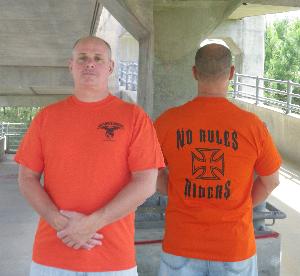 NRR Flame/Cross = Camo Dark
($5.00 ea - USD)
Front = NRR Flame Cross, center chest
Back = NRR Eagle on the globe
Both these prints are in black ink. They are hard to see, they are camouflauge. It is meant to be this way.

Get it - - - - - - Camouflauge shirt that has the NRR logo camouflauged on it.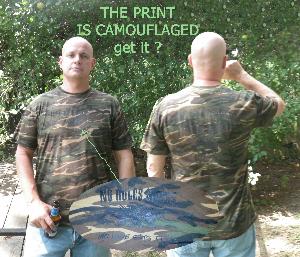 NRR Flame/Cross = Camo Lite
($5.00 ea - USD)
Front = NRR Flame Cross, center chest
Back = NRR Eagle on the globe
SMALL ONLY